Falz in Tears - How Falz lost Simi to Adekunle Gold
Falz's suspected reaction to the news of Simi and her new hubby Adekunle Gold getting married last week has since gone viral on social media, sparking off speculations that he may had been heartbroken and struggling with the effects that go with it.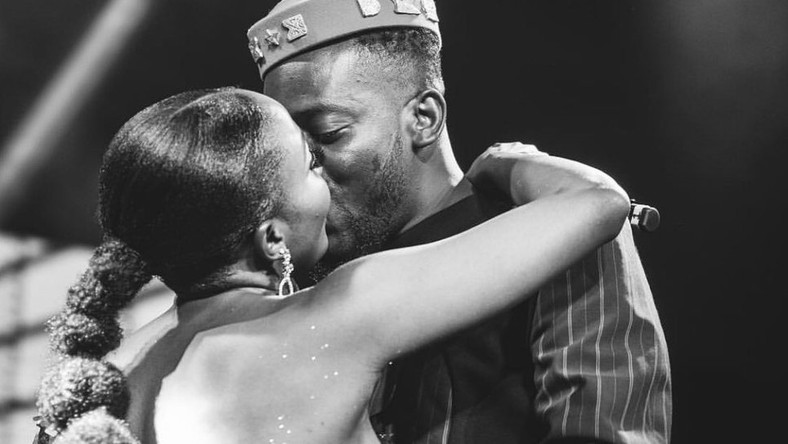 Singers Simi and Adekunle Gold
While other celebrities sent messages congratulating the singers on their alleged wedding ceremony on social media, Falz rather posted the picture of a crying child on Twitter. and that post has lately been concluded to be what he felt at the point of hearing about the wedding.
you might recall that at some point in the entertainment world, Falz was rumoured to be romantically involved with Simi but both of them made a mess of the claims and allegations on different occasions, insisting that they were just friends. no of them agreed even when chemistry was released and all that followed that song.
"I'm not dating Falz. I was not dating Falz. I never said I was dating Falz", Simi had insisted during an interview session on Wazobia Max's 'Talk Talk'.
Folarin Falana, popularly known as Falz
Though she admitted being in a romantic relationship during an interview but she refused to reveal the identity of the person for personal reasons.
"I always like to keep my personal life away from the public. All I can say is that I am in a relationship but I just don't want to disclose the person's name", she had said.
She also explained how she met Adekunle Gold, but declined to speak on her relationship with him.
"When I met Adekunle Gold, I just knew him as a graphic artist, popularly referred to as the 'King of Photoshop'. I didn't even know he was a singer, but we just became close from there."
During one of her numerous denials she revealed that Falz was just someone she met on social media. In her defense, her relationship with Falz is professional, stating that he contacted her after listening to some of her songs, and boom, they recorded 'Jamb Question'.
Even though Falz and Simi continually denied being an item, the public continued to see them so because all indications pointed in that direction, but she knew where her heart belonged.
At a point, it seemed like Falz and Adekunle Gold were consciously trying to outwit each other but as fate would have it, Adekunle Gold won her heart.
so my advise to every guy out there is "IF You love any girl and you see prospects with her, tell her quick before it gets too late." Mr Awesome might not be available to solve your heart crisis