Baby shower photo shoot gone skrr - The photographer should go to jail for being an accomplice in this. Lol!
Baby showers are normally celebrated with lots of baby bump pictures of both couples to depict they are expectant of a new born. Most of this pictures are actually very beautiful and lovely to look up on and people would keep sharing and commenting.
However, This one that surfaced online recently has got people laughing. I personally think the photographer and costumier should be arrested.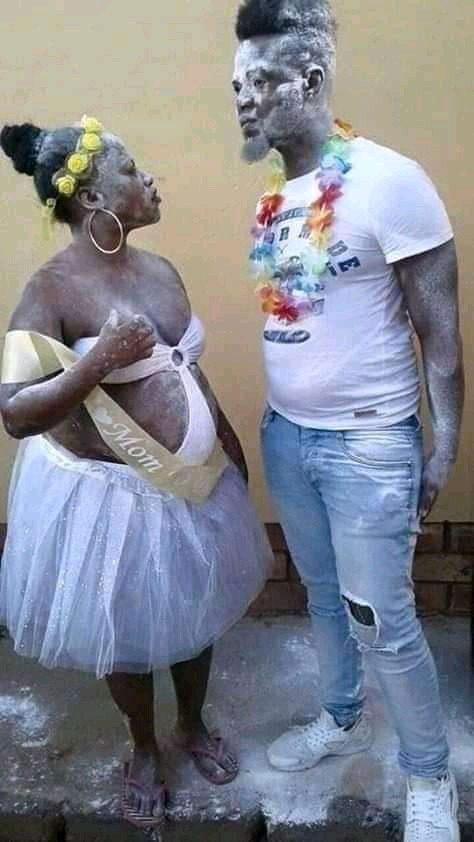 I couldn't hold back my laughter when I saw these pictures and people have been commenting.