Bob Risky Refuses to Dress Like a Woman, Dresses Like a Man To His Dad's Birthday
This was completely unbelievable. Our own bob refused to be risky. She/He was not at all the "Nigeria's male Barbie doll" but simply just a "Nigerian male" as he traveled to join the family, in celebration of her Dad's birthday at his family home in Lagos State on Monday, the 15th June, 2020.
Bobrisky abandoned his famous signature effeminate dress sense and look, — putting on no expensive lace wigs as usual, not even one single makeup or her flashy rubber cleavages as God may have it. — when he made his visit to give her father a surprise on his birthday in their family house, Lagos.
The Ever controversial human being on the social media space was seen on a black Jamalia instead and a black and read face cap as he kept taking snap shots and photo graphs with the guests and relatives present at his dad's birthday party. This has left a lot of people in shock.
The surprise on People is actually due to the fact that the effeminate is most apparently a completely different person in the video, from his signature, regular self acclaimed feminine self when it comes to his family.
People believes he looks way better as a man and handsome as well than as a woman which he has forced himself into.
Mr Awesome's Comment: You see enh. African Parents don't have time for nonsense o. One Slap from Papa shongo is enuf to clean your entire memory. Who you? How do you form, how do you exist 😂 😂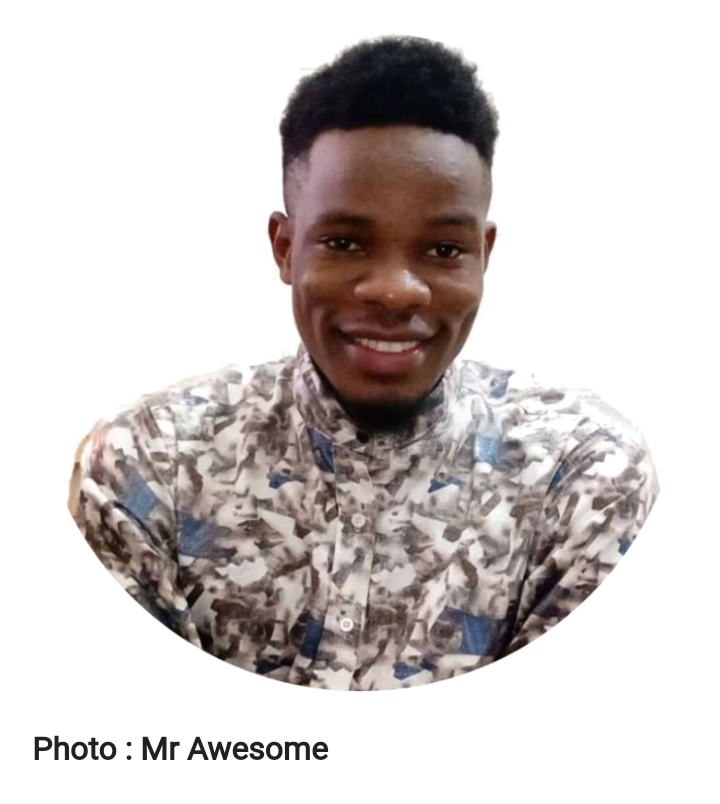 Click
See link to video On YouTube